Marlin Brando once said "To grasp the full significance of life is the actor's duty, to interpret it is his problem, and to express it his dedication."  Just a short generation later, Jim Carrey would observe "Until Ace Ventura, no actor had considered talking through his ass."  Yes, there is no recipe for what makes great acting and no surefire way to distinguish it from the talking asses of the world, perhaps in no small part because when it's at it's best, it doesn't seem like acting at all.  Ranking artistry is never easy, if not downright impossible.  It's undeniably subjective, contentious, and almost sure to offend.  Of course, that's never stopped us before.

Rankings were made taking into account overall ability and range, strength of the roles taken, longevity, influence, and awards won.  Listed alongside are each actor's best works, also loosely ranked according to how each exemplifies their talents. Actors must have appeared in at least one 21st century feature film for consideration as "modern."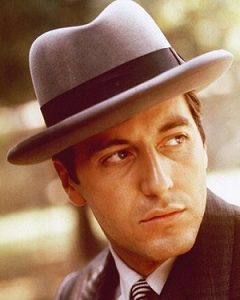 Bubble: Sam Rockwell, Jeremy Irons, James Caan, Christopher Lee, Kurt Russell, Adam Sandler, Ewan McGregor, William H Macy, Jeremy Renner, Alan Rickman, Gene Wilder, Collin Farrell, Kiefer Sutherland, Andy Serkis, Jaime Foxx, Will Ferrell, Woody Harrelson, Bryan Cranston, Giovani Ribisi, Joseph Gordon-Levitt, Peter Sarsgaard, Bradley Cooper, Jon Hamm, James Franco, Hugh Jackman, Idris Elba, Eric Bana.
*Best Actor/Supporting Actor Academy Award winning performances appear in italics