The following artists were not selected because they are the best musicians of their respective genres, though many are.  They were not selected because they were the very first to do what they did, though many were.  Rather, these twenty artists populate this list because they significantly and irrevocably reshaped the musical landscapes of which they were a part.  They brought their respective crafts from the fringe to the mainstream, virtually compelling the public to pay attention or be left behind.
1) The Beatles– What is there to say?  There's everything before the Beatles, and then there's everything after.  They forever changed popular music and defined a generation.

2) Elvis– Say what you will about the King, but the impact he had on popular music cannot be understated.  He brought black music to the white masses and gave birth to rock and rock in mainstream America.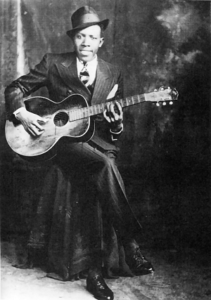 3) Robert Johnson-The OG of the blues, the man who sold his soul to the devil so that the world could eventually come to know rock music.
4) James Brown– The hardest working man in show business is rightfully referred to as The Godfather of Soul.  While Elvis and the Stones may have been responsible for bringing black music to white people, James Brown brought white people to black music.
5) Bob Dylan– One of the first to inject poetry into his music, Dylan popularized folk music while poignantly speaking to the heart of the 60's generation struggling with an unpopular war and alienation from their parents.  Before Dylan, song lyrics largely consisted of simplistic, poppy love ballads.
6) Run DMC– Though not the first guys to ever rhyme into a microphone, Run DMC cemented hip hop as a legitimate art form and brought it to the masses with the help of Aerosmith, Mtv, and a generation of music listeners ready for the next big thing in music.
7) Little Richard– One of the seminal architects of Rock and Rock, Richard Wayne Penniman drew on gospel, rhythm & blues, funk, and boogie-woogie and combined it with an off-the-wall persona to create a show like no one had ever seen.
8) Chuck Berry– John Lennon once said "If you tried to give rock and roll another name, you might call it Chuck Berry."  From "Maybelline" to "Johnny B. Goode", Berry, perhaps more than any other artist, put all the pieces together to truly give birth to rock and roll music.
9) The Velvet Underground– Drawing their name from a book about the secret sexual subculture of the early 1960's, Lou Reed and John Cale would go on to create the most seminal experimental/art rock band the country had yet seen.  Buried within their verses were the seeds of punk, alternative, and grunge rock.
10) Led Zeppelin– Though predicted to go down like the Hindenburg, Zep created and perfected the hard rock sound.  There are few today who didn't draw some influence from the dream team lineup of Page, Plant, Bonham and Paul Jones.
11) Nirvana– Almost overnight, hair metal was out, flannel shirts were in, and "commercial" rock would never be the same again.
12) Bob Marley– When you think reggae, you think Bob Marley, plain and simple.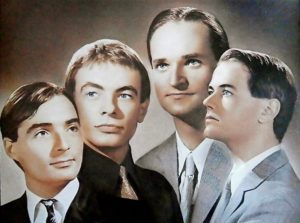 13) Hank Williams– Though only gracing this earth for a brief twenty-nine years, Hank unquestionably cemented his status as the king of country music.  He even found time to bequeath to the world five famous offspring.  Are you ready for some football???
14) Charlie Parker– A living personification of the beatnik era, "Bird" was one of the most influential jazz musicians of all time.  He pioneered the fast tempos and harmonically structured improvisations of the Bebop sound.
15) Black Sabbath– The Godfathers of Heavy Metal, Ozzy and friends made dark music popular.
16) George Clinton & The Parliament Funkadelic– P-Funk doesn't play funk music, they are funk music.  George and the gang continue to dominate the airwaves, lending samples to everyone from Snoop Dogg and Dr. Dre to Missy Eliot and Outkast.

17) Louis Armstrong– Satchmo might not be the greatest jazz musician to ever pick up a trumpet, but he's arguably the most important, as the lovable pioneer legitimized the art form for mainstream (read: white) audiences.
18) The Sex Pistols– They crammed punk down mainstream England's throats by injecting a crude, rude, completely irreverent and downright shocking style into popular music.
19) NWA– NWA gave birth to gangsta rap with their raw, unyielding lyrics and all-star lineup that individually would go on to dominate West Coast rap for the next decade.
20) Kraftwerk– One of the most sampled groups of all time, Kraftwerk originated the electronic sound.  Coming out of Dusseldorf, Germany, founding members Florian Schneider and Ralf Hutter pioneered several groundbreaking musical technologies and techniques, including the Minimoog, Synthanorma Sequencer, and the vocoder. Their use of looping and sampling would eventually be central to the rise of hip hop and techno.